Reduce Cost – Improve Production
SmartCatch's trawl-net solutions are pioneering technology products designed to help fishermen maximize their intended catch and minimize the harvest of non-target species. SmartCatch is a fishing technology company with products designed to perform in the harshest environment, giving fishermen more precise control over their harvest.
Smart Seafood Harvesting
Fish Cleaner, Reduce Bycatch
Maximum Quota
Commercial fishing is under pressure due to compliance regulations, changing climateand increased demand to feed the world's population. For generations, fishermen have cast their nets, having a good idea but without knowing for sure what they will catch until the nets are hauled back on deck. Fishermen are losing revenue because of bycatch and experiencing steep government fines for hauling in out of season species.
SmartCatch's solutions make fishing more profitable because they help fishermen reduce bycatch, avoid fines for catching out-of-season or endangered species and lessen the risk of triggering early fisheries closure from large amounts of unintended catches. SmartCatch technologies essentially give fishermen both eyes and hands inside of their trawl-nets.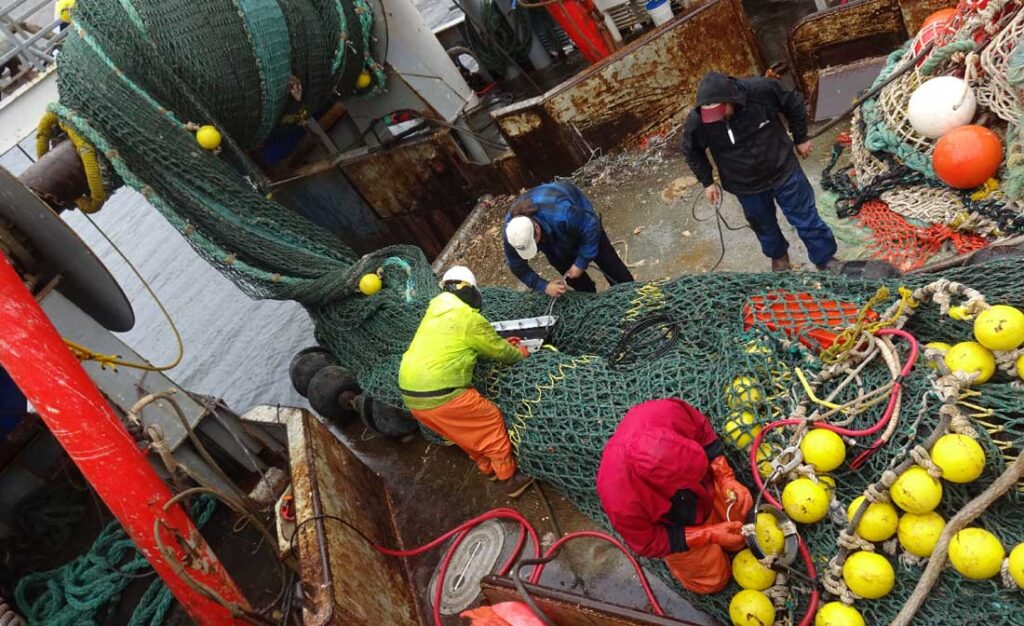 Even a 2% bycatch reduction pays for this technology in one season.
Eliminate need to do test tows, saving fuel and operational costs.
Avoid potential fines incurred by catching too many "choke species"
"With SmartCatch, we can fish where no one else can"
– Captain TJ Durnan, F/T Constellation
Fishermen Forward Design
Rugged, Durable, Innovative Gear
SmartCatch products converge state-of-the-art technology with the know-how amassed by generations of fishermen. SmartCatch produces cost-effective tools that support both sustainable and profitable commercial fishing. innovation boat captains and Silicon Valley engineering have collaborated to produce productivity products design and developed for solving problems faced by modern commercial fishing. Tested in the harshest conditions, our products are rugged and built to last.
At SmartCatch, we don't succeed unless our fishermen succeed.